Meet Our Board Of Directors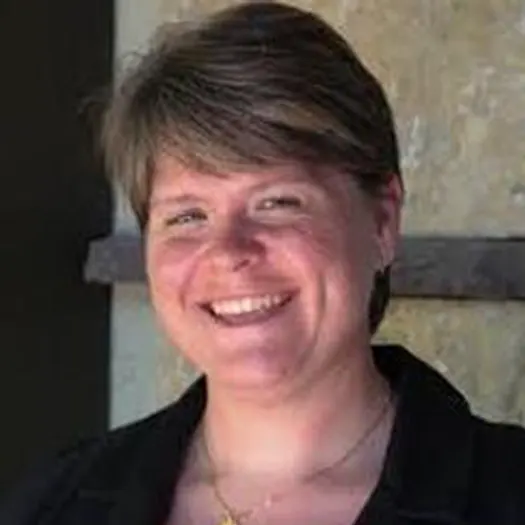 Dr. Mary McPherson ("Dr. Mac") earned her Bachelor of Art degree in History from Oglethorpe University, Master of Science degree in Instructional Technology, and Doctor of Philosophy in Educational Policy Studies at Georgia State University. She started her career in DeKalb County Public Schools teaching high school and transitioned to St. Martin's Episcopal School where she served as both a classroom educator and administrator for twenty one years, first as Director of Academic Technology and most recently as Elementary School Principal. In her eleven years as principal, she helped to identify and support students with language-based learning differences and was an integral part of developing a program at St. Martin's that specifically supports students who have been diagnosed with a reading impairment. She continued to see additional needs within the independent school community to serve students who have strengths in visual/spatial understanding who also needed support with language development. This led her to found Courage Schools.
Dr. Mac serves on the Cowart Ashford Dunwoody YMCA Board of Advisors and chairs the Youth Development Committee. She also serves as a board member of the International Dyslexia Association's Georgia chapter.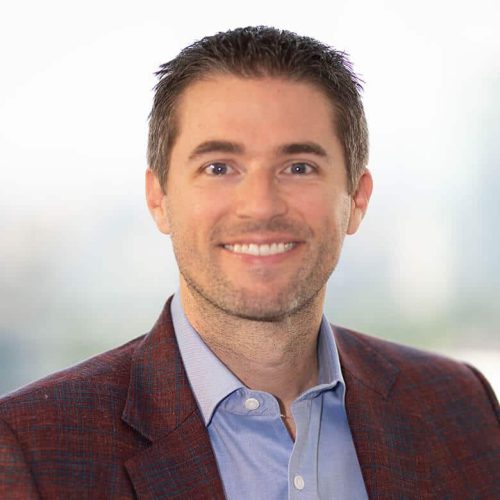 As President at Arista Consulting Group, Travis has dedicated his career to helping employers decipher their human capital management needs. Considered a thought leader among his clients and peers, he continually strives to invest in the future of others. Often a frequent speaker and author, Travis specializes in topics such as health care trends, progressive strategies to reduce health care cost, and health care reform, including 1094/1095 reporting.
Helping shape the company's vision of creating a future where financial security empowers clients to discover and serve THEIR calling is one of Travis' true passions. His dedication to Arista's future is a testament to his tireless efforts to ensure that his clients are the first to receive innovative ideas. His work makes a significant difference in his clients' lives, and he is continually motivated by their successes every single day.
While revenue and growth may drive the company's bottom line, what drives Travis is much more personal. At his core, he is a "people person" and is passionate about helping others succeed. Travis is actively involved in multiple charities, and he has contributed to a number of professional organizations. Several of these include: Rotary, the American Council of Engineering Companies, American Institute of Architects, Georgia Association of School Business Officers, Georgia Accounting Information Network Support, Alabama Association of School Personnel Administrators, Florida School Finance Officers Association, and Society for Human Resource Management.
Travis is a Registered Employees Benefits Consultant, Registered Health Underwriter and a Health Rosetta Advisor. Dedicated to continuous learning, he is currently pursuing his Certified Self Funding Specialist designation. Prior to joining Arista, he spent 8 years as an award-winning Employee Benefit Consultant with two Fortune 500 companies. He has used this experience to serve as an integral leader in creating the substantial growth of Arista Consulting Group.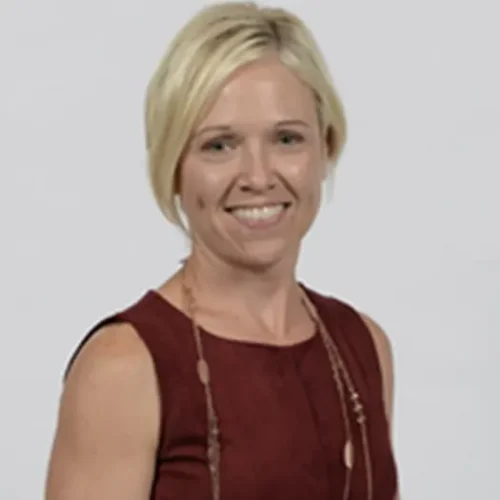 Micki is a resident of Peachtree Corners, GA. She grew up in Birmingham, Alabama and graduated from University of Alabama-Birmingham with a Bachelor of Science in Health Promotions. Micki has worked in non-profit management for 20 years. Prior to moving to Atlanta, she gained extensive experience in the "Y" movement while residing in Tampa, FL. During that time, Micki excelled in the position of Wellness Director for the Campo Family YMCA. After moving to the Atlanta area, she held several roles as Senior Membership and Wellness Director and Associate Executive before landing as the Executive Director of the Cowart Family Y, primarily responsible for the branch's day-to-day operations. In her current position, Micki also provides strategic direction in the areas of staff supervision, membership and program development, fiscal management and fundraising. She is the essential figure in further expanding the Cowart Y's reach into the five communities it serves: Sandy Springs, Brookhaven, Dunwoody, Chamblee, and Doraville. Micki excels in developing and fostering partnerships and collaborations with both private and public sectors, including the local government and Dekalb and Fulton County school boards. She has a passion for serving others and the community.
Micki enjoys spending time with her family, running, fishing, golfing, and most anything fitness related.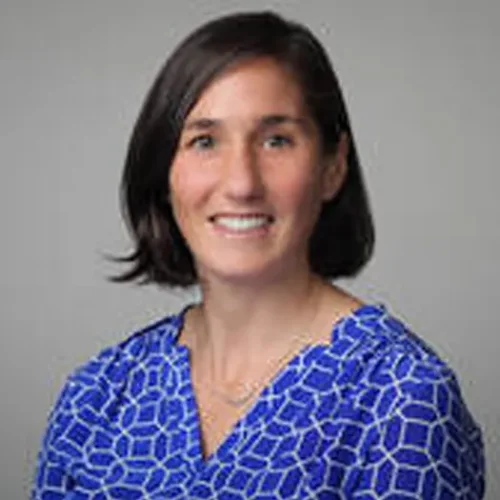 Christina Moore serves as co-chair of the Real Estate Department at Taylor English Duma. In her professional roll, Christina represents owners, developers, borrowers and lenders in the acquisition, development, financing and leasing of transactions involving multifamily, office, retail and industrial real estate development. She performs general corporate formation work and provides general governing advice to business/corporations.
Ms. Moore is also on the board of Freedom Park Preschool and the Freedom Park Conservancy. The involvement with these non-profits allows Ms. Moore to be involved in her community and give back through service and collaboration with others.
Christina and Tom live in Candler Park and have four children: Julia, Peter, Josephine and Connor, who keep them busy. Christina and Tom's son Connor is currently thriving at Courage!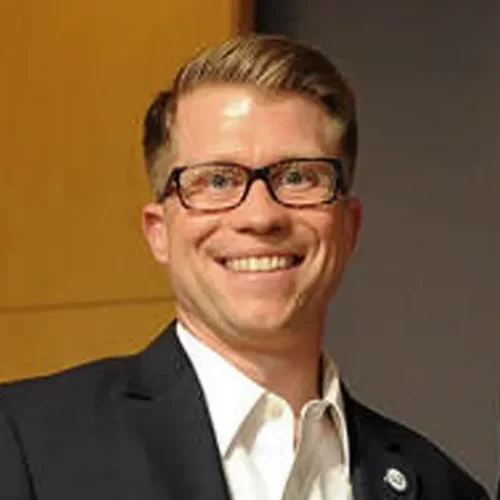 Wade Hanse is an accomplished educator with a decade of experience specifically focused on STEAM and science instruction with elementary-aged students. Wade holds a Bachelor of Science degree in Education from Georgia Southern University and a Master's degree in Educational Measurement and Statistics from Georgia State University. Currently, Wade is in the final stages of obtaining his Educational Doctorate in Leadership from Georgia State University. During his doctorate studies, Wade was nominated by a committee of university faculty for the David L. Clark National Graduate Student Seminar for his research on vertical collaboration in independent school settings. In addition to his Clark Scholar nomination, Wade was recognized by Georgia State as one of the top doctorate candidates in his program for both his academic performance and writings. Beyond his work on vertical collaboration, Wade has research expertise within the areas of growth mindset, overcoming the fear of failure, and project-based education.
Wade currently resides in Marietta, Georgia, with his wife, Mary Beth, and their young son, Curtis. Wade enjoys playing golf, running, and cooking for his family and friends.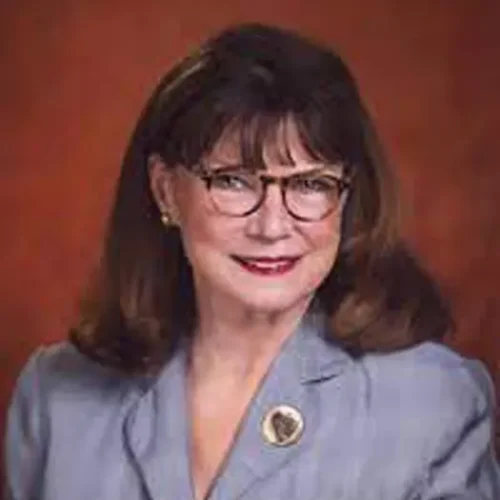 Mrs. Farinholt's bio is forthcoming.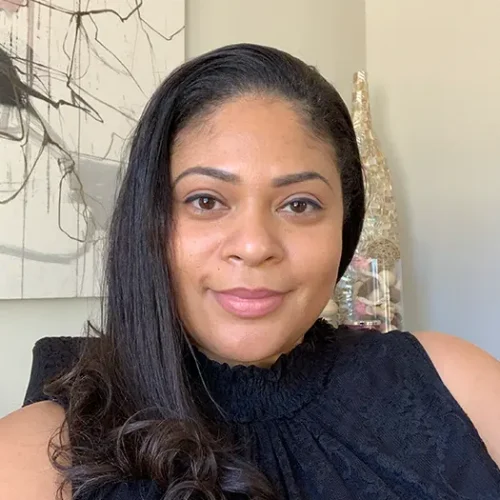 Jaime earned her Bachelor of Science degree in psychology with a minor in social science at Troy University. After many years of serving as a military spouse, Jaime became the lead interior designer at Curry Development, a residential development firm. As a mother of three dyslexic daughters, Jaime is passionate about changing the trajectory for students with learning differences like Dyslexia and the impact it has on education, career opportunities, and family life. Jaime is on the Schenck School Board for Dyslexic Learners and Dyslexia Resource Board. Jaime is also the co-founder of FoCUS (Families of Color United for Success), an inclusive group at The Galloway School with a mission to serve families and students who identify as people of color through solidarity and promoting diversity initiatives and programs in various ways. Jaime is currently at the end of earning a Master of Science degree in human and family development with a focus on Dyslexia at Arizona State University.
Jaime enjoys volunteering in her community, interior designing, gardening, and making candles, soaps, and lotions in her spare time. She currently lives in East Cobb and is a proud Army wife to Major Brett Curry, currently serving in the United States Army Reserve. They have three daughters, Krystina, Chloe, and Courtney. Courtney is a current Courage School student enjoying a very successful school year.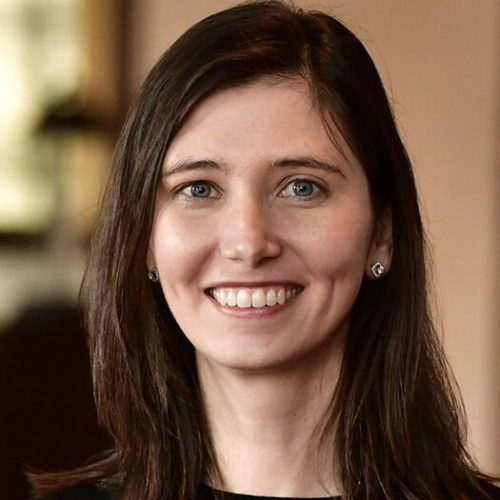 Elizabeth Thompson is a Senior Manager - Global Employer Services at Deloitte Tax LLP. Elizabeth has 12+ years of experience advising clients on employee benefits matters including executive compensation/equity, remote work, fringe benefits, and the Affordable Care Act. She works extensively with qualified retirement plans including annual compliance testing, IRS and DOL annual filings, benefit plan audit support, and plan mergers/terminations. Elizabeth has an accounting degree from Auburn University and JD from the College of William & Mary.
Elizabeth and her husband Scott live in North Buckhead with their three children Robert (1st Grade at Courage), Andrew, and Anna Frances. She enjoys baking, needlepoint, and traveling.
Courage Schools admits students of any race, color, national and ethnic origin to all the rights, privileges, programs, and activities generally accorded or made available to students at the school. It doesn't discriminate on the basis of race, color, national and ethnic origin in administration of its educational policies, admissions policies, scholarship and loan programs, and athletic and other school-administered programs. These inclusions are further extended to all persons regardless of sex, gender, gender identity, or sexual orientation.